I've been feeling an angst rising in me for days. A pressure to be plugged in, to be three places at one time, a compulsion to know what others are doing as evidenced by mindless scrolling through posts and pictures. This is exactly why I was a latecomer to Facebook. I didn't want to feel this way.
Rather than continue down this road I'm shutting it all off for a week or two. I wanna enjoy the remaining days of school break with my kids. Be available to play the ridiculously long game of Clue or read the instructions for the toy without my mind being elsewhere.
I'm craving simpler times.
Also, I miss being with the Lord to hear from Him for only Me, without the pressure to deliver words to others. Don't get me wrong. I love sharing what He's doing in my own heart with you, offering up little crumbs which may be of some encouragement to you as they are to me. It's why I write. But when I start feeling a pressure to do so, it becomes more about work than an overflow from a love relationship.
Right now, I just wanna spend time with my boyfriend Jesus and the other important loves of my life.
As I sat down this morning to talk to the Lord about how I'm feeling, I found myself wanting to know what He thinks about my desire to unplug for a bit. My eyes were immediately drawn to the framed print we have hanging above our mantel. It made me smile because the artwork–which was given to us by the artist who's a dear friend–is titled "Simpler Times."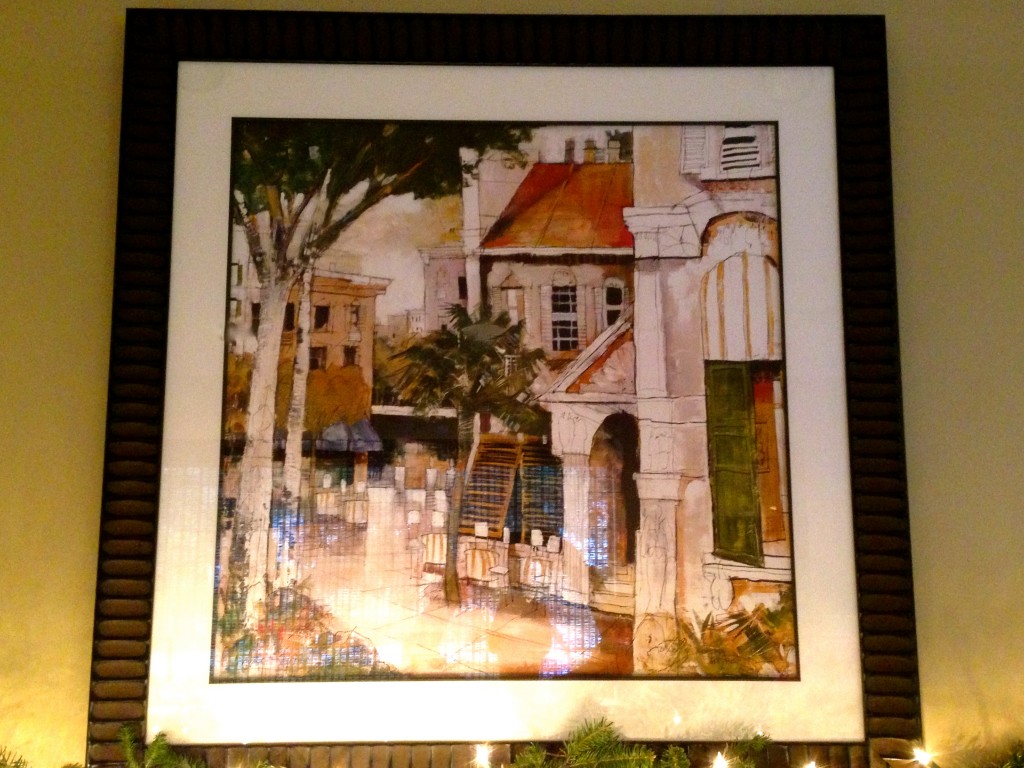 That's all the confirmation I needed.
So I'm taking a media break for a bit. Goodbye for now and I'll be back when I feel rested and recharged. In the meantime, if you missed our ridiculous over-the-top, 9-day-multi-step tree trimming I encourage you to read it. It includes guest appearances from Lady Gaga, my inner child and a stolen wreath. Bless us…
I wish you and yours a holiday season filled with the peace and joy that only Jesus can bring and a hopeful transition into the new year. See you in 2014!
Stay Updated Via Email